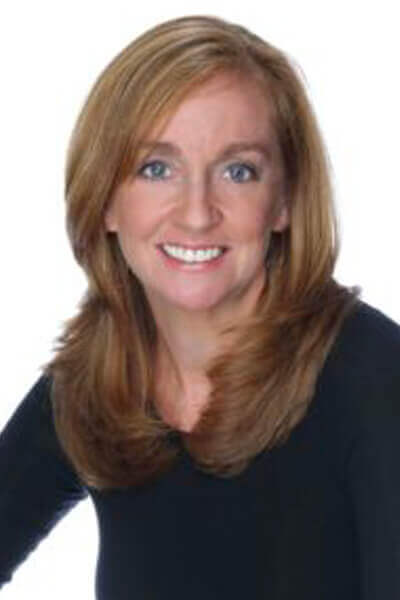 Sue Auriemma
Vice President for Kids and Car Safety
Sue Auriemma is a VP for Kids and Car Safety. She graduated from Tufts University with a BS in Mathematics then went on to earn an MS in Elementary Mathematics Education at Columbia Teachers College. A former First Grade teacher, Ms. Auriemma has spent the last 21 years raising her three children. During that time she began to develop a passion for pedestrian safety and co-founded a local civic organization to address issues and auto in her community. It was there that Ms. Auriemma began to learn about the roles of advocacy, data collection and education as a means to promote injury prevention.
In May 2005, a personal event changed Ms. Auriemma's life. As she backed her SUV out of her driveway, her then 3 1/2-year-old daughter suddenly darted out of the house and behind the vehicle and was struck by it. Unable to see her in the large blind zone, Ms. Auriemma learned what the major contributing factor to an epidemic called "backovers" really was… lack of rearward visibility. Thankfully her daughter suffered only minor injuries but the incident motivated her to find out how often this was happening and why. Ms. Auriemma realized that as she was already established as a safety advocate that if this could happen to her, it could happen to anyone and that sharing her story via education efforts could be critical in preventing future incidents. Ms. Auriemma worked with Kids and Car Safety to ensure passage of federal legislation that resulted in all new vehicles coming with a rearview camera as standard equipment. She has gone on to work with the Kids and Car Safety to educate parents and all drivers as to the dangers that exist in and around motor vehicles, recently focusing on eliminating hot car deaths and injuries.
Ms. Auriemma has presented at the NHTSA Region 2 CPST Conference and also does outreach via local safety fairs. She has been interviewed by many local and national news outlets including CNN, ABC Nightly News, The Today Show, Good Morning America, Fox & Friends and The Weather Channel.
Ms Auriemma was named an honoree of the Long Island Press Fortune 52, and has received the "Smart Growth Award" from Vision Long Island in 2006. Additionally she was named to the "Women's Roll of Honor" in the Town of North Hempstead in 2007 and was named a "Woman of Distinction" by NY State Senator Craig Johnson in 2008 and by NY State Senator Jack Martins in 2015. Ms. Auriemma also received the "Highway Safety Hero Award" from Advocates for Highway and Auto Safety in 2014.