How to guard against child strangulation risks with seat belts and other key safety advice
By Jeff S. Bartlett.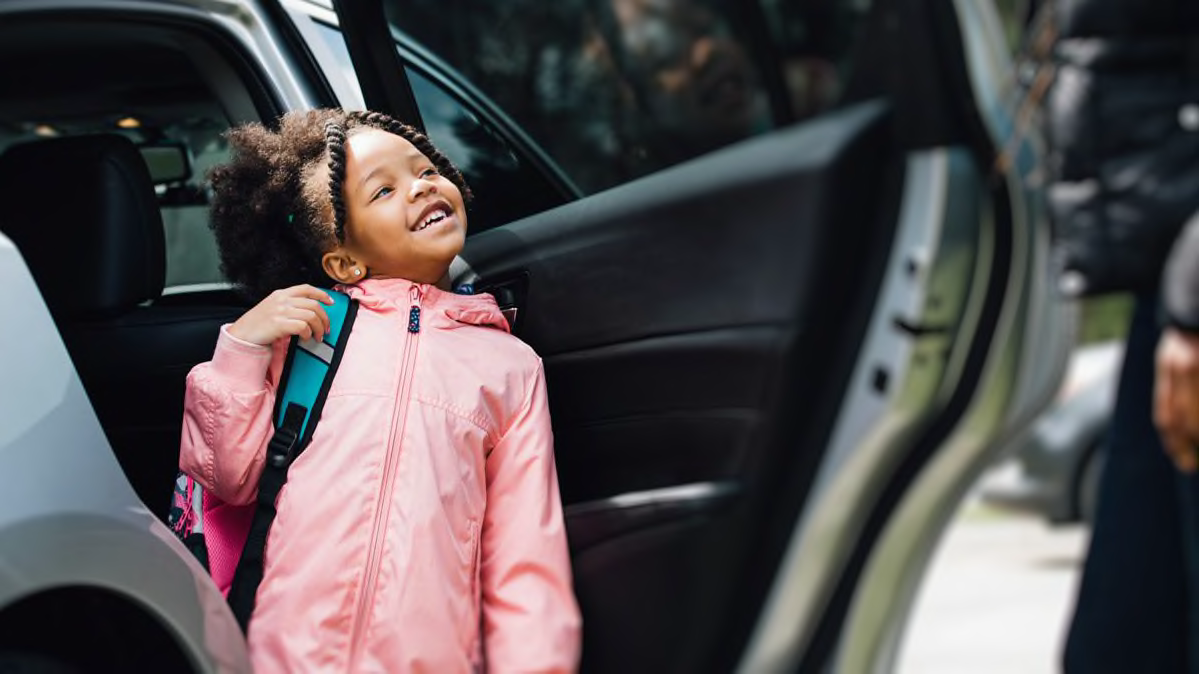 Seat belts are among the oldest and most effective safety devices on cars. The latest data from the National Highway Traffic Safety Administration show that 14,955 lives were saved in 2017 due to seat belts. But this key safety feature has led to an occasional dangerous situation with children who wrapped themselves up in a seat belt and became stuck with the belt locked tight. This danger recently gained attention when a near-tragedy occurred in Bedford, Mass., a community in the Boston area. Bedford police responded to a call about a child choking in a car because a seat belt was wrapped tightly around the child's neck. "This was a very dangerous situation, one that I have not encountered previously in more than 25 years of public safety experience," Bedford Police Chief Robert Bongiorno said in a statement. The mother was able to cut the child free and apply CPR until help arrived.
How Can This Happen?
The front-passenger and rear seat belts in current model cars are designed to secure child car seats that aren't installed using LATCH anchors. In order to keep the car seats firmly in place, the regular seat belt and shoulder harness can be used. On the belt, the automatic locking retractor (ALR) mechanism allows the belt to retract and tighten to secure a child seat, but it prevents the belt from developing any more slack outward. Unlike the emergency locking retractor (ELR) that locks during a crash, heavy braking, or even with a firm jerk on the belt, the ALR engages when the seat belt is pulled completely out. Trouble can occur should an idle child play with a seat belt wrapping it around themselves. Being locked, the belt retracts more and more, creating an unexpected, potentially tragic situation. And squirming to get free may cause the belt to tighten still further.
What Can You Do?
"It is always unfortunate when a feature intended to improve safety causes harm," says Jennifer Stockburger, who leads Consumer Reports' child seat test program. "Thankfully, there are some simple steps that can be taken to avoid that risk." Stockburger and her team of child safety experts recommend:
For young children in car seats, be sure their harness is tightened securely to prevent them from reaching any belts that are near them. A snug harness should prevent a parent or caregiver from pinching any of the harness strap between their fingers when checked at the child's shoulders. (Learn more about properly adjusting a car seat harness.)
When a child seat is secured using the lower anchors (LATCH), buckle the unused belt for that seating position behind the child seat before you install it (take care that it's flat against the seatback) to prevent the child from being able to get at it.
Even when child restraints are installed with the seat belt, buckling belts in adjacent seats and locking them in ALR mode (by pulling the belt completely out) will allow the belt to retract flat against the seatback, but this will prevent them from being pulled further out, avoiding unforeseen danger. For seat belts where the shoulder portion of the belt originates from the vehicle ceiling—most often for center rear seats in SUVs and minivans—consider disconnecting the shoulder portion and allowing the shoulder belt to the ceiling to retract when not in use.
For children old enough to understand, explain that the belts are a safety feature that shouldn't be played with. Explain how the ALR works and that pulling it all of the way out will "lock" the belt. Teach them that they should alert the driver if they find themselves or anyone else in the rear seat with a locked belt to avoid danger.
If a driver finds that a young passenger has locked the belt, don't advise them to unbuckle to fix it while traveling. Pull over first.
If the seat belt should ever lock to a point where injury or strangulation is imminent, first try to simply unbuckle the belt. This can be difficult if not impossible when the tension on the belt is already high or if the seat belt receptacle is blocked by the car seat or a panicked child. As a last resort, keep sturdy scissors or a dedicated seat belt cutting device in the car. We hope it will never be needed.
"Thinking through how to respond to this rare, frightening situation in advance can help you to quickly aid a child," says Stockburger. "And learning how to properly use seat belts and secure car seats is a great way to bolster your family's safety. Remember that a pair of scissors can be a great rescue tool and simply handy to have onboard."
https://www.consumerreports.org/car-safety/easy-seat-belt-safety-checks-to-protect-your-children-and-avoid-tragedy/