In 2022, Kids and Car Safety has documented at least 264 children who were victims of being left alone inside a vehicle that was stolen with them alone inside.
Contrary to what many might believe, children taken during a car theft is not a rare occurrence. And, it happens in even the safest of neighborhoods. Cars are often stolen from gas stations and convenience store parking lots as well as from home driveways.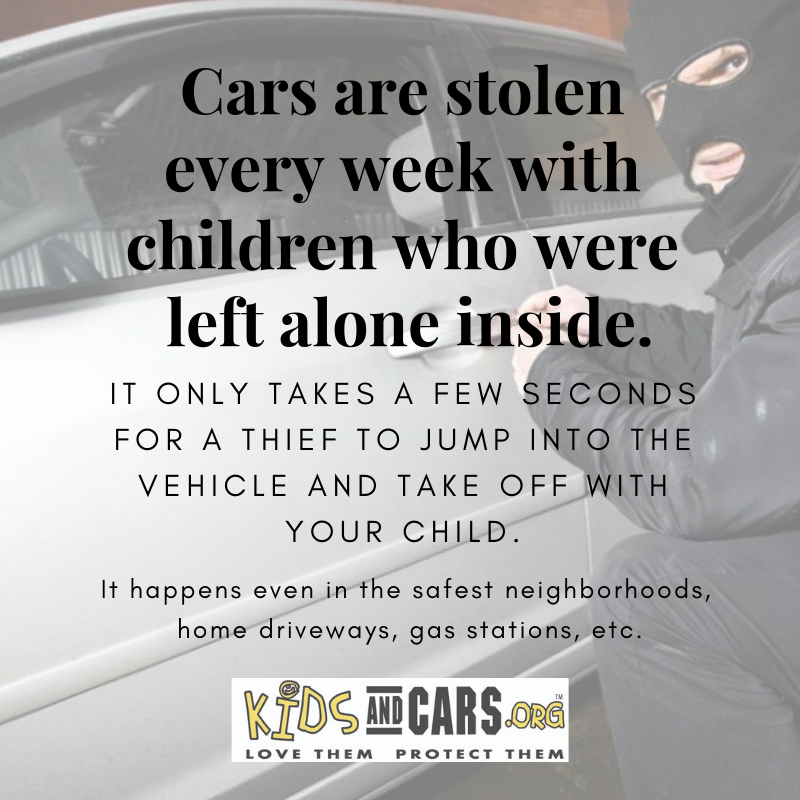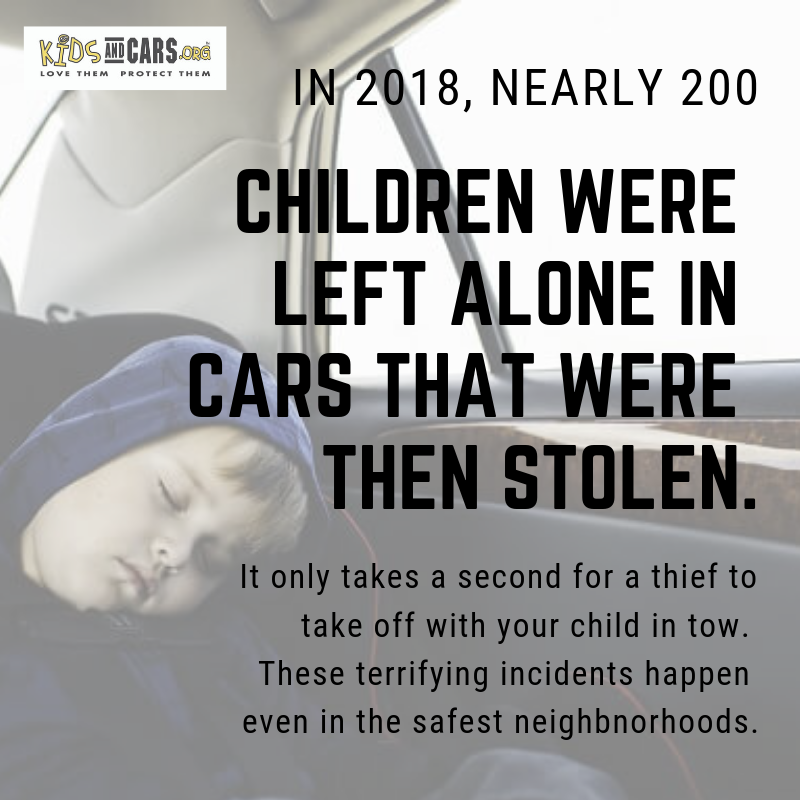 Victims of these types of incidents typically survive, yet it is incredibly traumatizing for everyone involved and many children are injured in the process. Can you even imagine having someone take off with your child in tow?
Thieves watch for vehicles to be left unattended with the keys inside. Most of the time, they don't even realize that there is a child inside until after they have already stolen the vehicle. What usually happens next is the children are abandoned on the side of the road or inside the stolen vehicle.
Incidents like this are very easily avoidable and a serious misuse of precious law enforcement resources. A recent report out of Tennessee estimated that the search for a child who was taken in a stolen vehicle cost over $71,000 in tax payer dollars. (read article)
Children and pets should never be left alone inside of a vehicle, not even for a minute. It only takes a few seconds for a car thief to jump into a vehicle and be gone. Remember, car thefts happen even in the safest neighborhoods.
Drivers should also never warm their vehicles up in the driveway with the keys inside. These are crimes of opportunity. Some states have regulations that make idling a vehicle unattended against the law. Learn more.