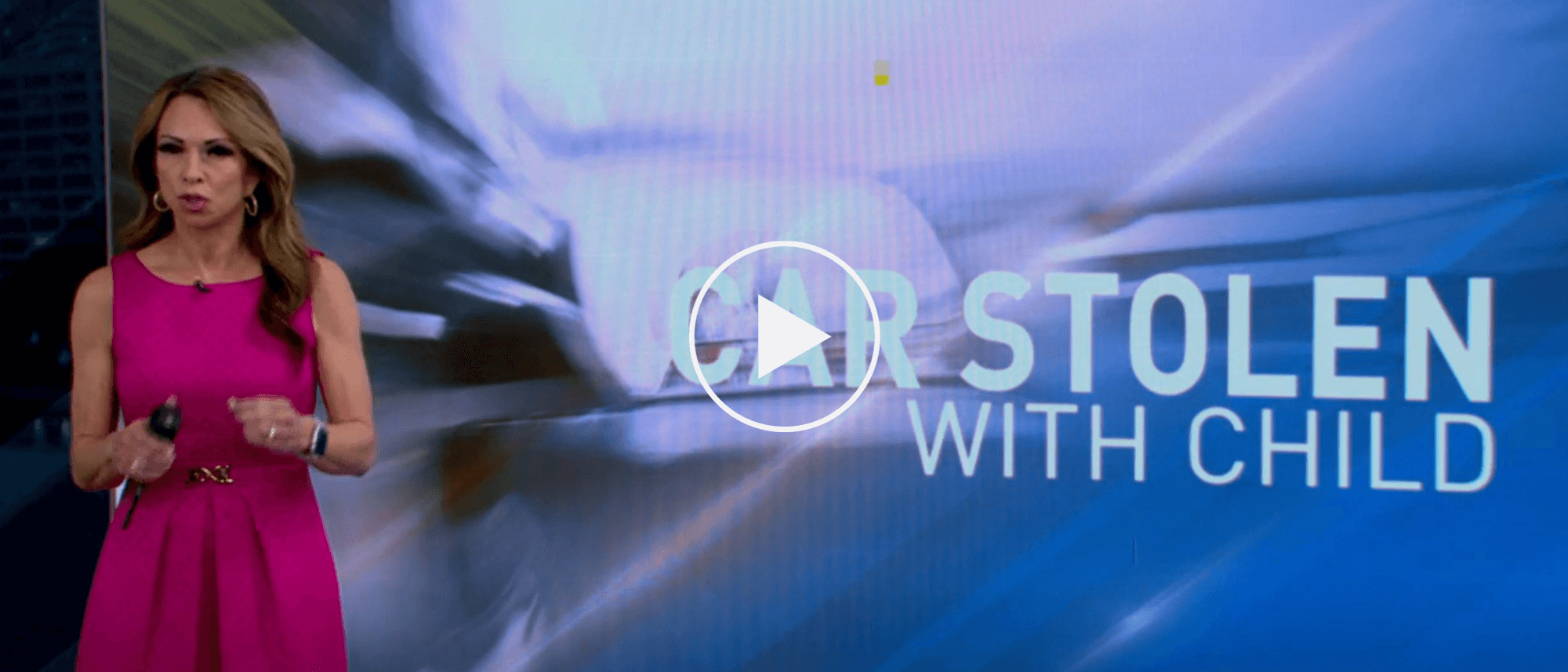 VERO BEACH, Fla. (CBS12) — Car thefts happen even in the safest neighborhoods and it only takes a few seconds for a thief to jump into a vehicle and take off. That was the nightmare for one Vero Beach father when his car was stolen with his 10-month-old inside.
"What can happen in 10 seconds while I'm gone? Well, a lot can happen in less than a minute," Amber Rollins, Director of Kids and Car Safety, said.
Enithe Francois was working when she said a man came in to make a transaction but was missing a few dollars.
"He said let me walk back to my car and I'll grab $8 for you," Francois said. "As soon as he opens the door, he says my car is gone. I said what do you mean your car is gone?"
Francois said when he walked outside, his car was gone and so was his son.
"He said my kids inside. I said your kid? And he said ya my son," Francois said.
It took less than an hour for officers to track down the car. It was abandoned two miles down the road, with the baby unharmed, buckled up in the back.
But the alleged thief and kidnapper is still on the run. Officers described him as a thin man, last seen wearing jeans and a beige and black baseball cap.
Francois said she still can't believe it happened in such a safe community.
"It's not the place you worry about you worry about closing your door at night or double checking to make sure your car is locked. Especially for me I never locked my car before but now I will," Francois said.
But those with the Kids and Car Safety organization said these situations happen more often than you'd think and typically in areas people wouldn't expect it.
"Car thieves know where people feel safe and leave their car running and they are watching and waiting. It's a crime of opportunity," Rollins said.
So far this year, they've documented 125 children who were stolen after being left alone in a car.
It's a parent's worst nightmare and completely avoidable.
For parents, Rollins says you should never leave a child of any age or pet alone in a vehicle, not even for a minute. If you're going to pick up dinner, use curbside pickup so you don't have to leave your vehicle. If a business doesn't offer curbside delivery, call and ask them to bring your order to your car. Also, don't forget to keep car doors locked and keys on your person when pumping gas with children inside the vehicle.
Police are asking anyone with information about the suspect to reach out. You can contact Detective Crowley with the Vero Beach Police Department at (772)-978-4664.