By Ellen Byron Updated May 3, 2018 9:43 a.m. ET
MASON, Ohio— Karen Osorio was alarmed when her husband called at the end of the day to say their 15-month-old daughter wasn't at the day-care center when he went to pick her up.
Then she considered a horrifying possibility. She sprinted to the parking lot of her office at Procter & Gamble Co. ​
"That's when I saw her, she was in the car," says Ms. Osorio, a senior scientist at P&G. While she had been working in the office all day, her daughter, Sofia, had remained buckled in her car seat, having never been dropped off at the day-care center.
"My baby just died, my baby just died," Ms. Osorio told a 911 dispatcher between gasps. "I left her in the car, she's dead."
Sofia Aveiro was found dead after 9½ hours in the back seat of her mother's car on Aug. 23.
Ms. Osorio was nearly overwhelmed by grief. "I have never questioned faith before, until that moment," Ms. Osorio says. "You're starting to question hope and you can get very dark."
As the days went by, Ms. Osorio says, she felt a calling. The best way to cope, she decided, was to take action to prevent a similar tragedy from happening to others.
Ms. Osorio and her husband, also a scientist at P&G, have decided to use their family's tragedy to promote the cause of child safety. This week, they are launching a public awareness campaign around the slogan "Bag in the Back." By urging parents and caregivers to put a bag, wallet, shoe, cellphone or any other essential personal item in the back seat of the car, Ms. Osorio hopes to lower the number of children who die—nearly 40 every year—when they are left in cars, in most cases by accident.
"As a geneticist, one of the things I have to do, the part I can say I'm good at, is defining a problem," says Ms. Osorio, 35, who holds a doctorate in development and genetics from Cornell University. "We wanted to drive the adoption of the habit of putting a bag in the back seat so parents, if they lose awareness, will catch themselves," she says.
This fall, P&G's Pampers brand will begin a campaign to educate parents about the risk of vehicular heatstroke. To prevent fatalities, the brand will advocate the "Bag in the Back" approach in its gift bags to new mothers, reaching 400,000 families in the U.S., through its network of hospitals.
"For me it's heartbreaking to see that it's going to happen again," says Ms. Osorio. "We will see it on the news and know it can be prevented."
But before Ms. Osorio was able to start an effort to change the habits of others, she needed to figure out what happened to her that day. What caused her mind to lapse? She wasn't short on sleep, rushed or feeling particularly stressed. "My asset in life is my brain—I don't paint, I'm not a musician, my thing is to think," says Ms. Osorio. "So the fact that I had that glitch with Sofia, I couldn't believe it."
In the weeks following her daughter's death, she went back to the parenting books she devoured when she was pregnant, looking for mentions of the risks of hot-car deaths, and couldn't find any. "If I had known this could happen, I would've done something to prevent it," says Ms. Osorio.
The Wednesday that Sofia died started at a leisurely pace compared with Ms. Osorio's usual routine. Her 7:30 a.m. meeting had been canceled, so she let Sofia, their only child, sleep in a little, until about 7 a.m. She held the child as she drank a bottle of milk and then buckled her into her carseat to make the five-minute drive through Mason's quiet suburban streets to the day-care center.
David Diamond, a neuroscientist and professor at the University of South Florida, has found that most unintentional so-called hot-car deaths involve changes in routine. He believes that the crucial lapse can be caused by the brain's competing memory systems. One system, the hippocampus and the prefrontal cortex, optimize decision-making and multitasking. Another, the basal ganglia, controls habit-based behaviors. He says the phenomenon is similar to accidentally driving to work on a day off, even though you intended to go to the grocery store. "What the basal ganglia does is actually suppress your awareness of what you wanted to do that day and instead makes you do something out of habit," Mr. Diamond says.
Ms. Osorio works at P&G's Mason Business Center, about a mile from her home. That day was unusual because it started later than normal. Instead of a steady stream of meetings, her group was preparing to move to a new location in the office, so she spent part of the day packing. The day before, Ms. Osorio's husband, Henrique Aveiro, had dropped off Sofia in the morning and Ms. Osorio picked her up in the afternoon, a switch in their normal routine.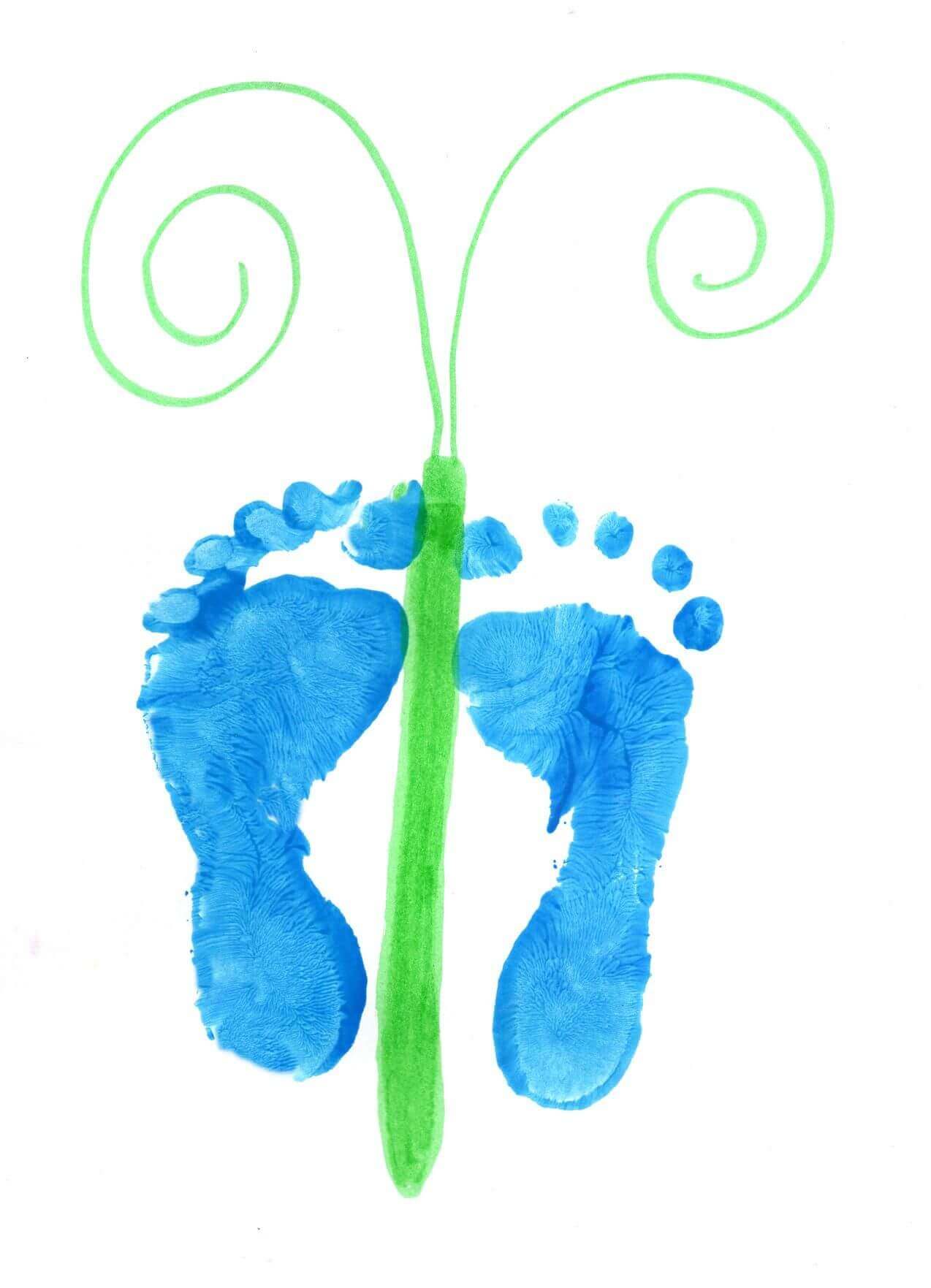 Between meetings that day, she checked an app on her phone that Sofia's day care uses to share details about each day, including what she ate, how long she napped and an occasional photo. Ms. Osorio didn't realize at the time that she was reading posts from the day before.
Mr. Diamond, who has studied numerous hot-car cases and has contributed expert witness testimony in court, says the brain can create a false memory. "I don't like to use the word 'forgetting' because these parents routinely when they are at work talk about their child, look at pictures of their child, think of their child and often they say they need to leave work to get their child from day care," says Mr. Diamond. "That's what is so crucial, their brain is functioning normally, but somehow the brain has created a false memory that their intention, dropping off their child at day care, was completed."
Around 4:45 p.m., Ms. Osorio checked the app again and saw that her husband hadn't yet picked up Sofia, so she called him offering to do it. The couple would sometimes collect Sofia together, delighting in how their toddler, with her big, brown eyes and crown of soft curls, happily ran to them.
Mr. Aveiro, a 34-year-old data scientist who works at P&G's Cincinnati headquarters about 20 miles away, told his wife he was nearly at the sprawling Crème de la Crème day-care complex in Mason and the couple ended the call.
The Power of Habit
To better understand lapses in awareness, a poll asked the following questions:
Have you ever thought you did any of the following when you really hadn't?
Told someone something 62%
Took your vitamins or medication 51%
Turned off oven, a burner, the iron or other fire hazard utilities 37%
Picked up or dropped off your child 4%
Source: The Sofia Foundation for Children's Safety conducted a poll of 949 people in 2018
"Then Henrique called me and said, 'Karen, Sofia hasn't been checked in,' " and I said, 'Go talk to the teachers because she was checked in,' " Ms. Osorio says.
Moments later, Mr. Aveiro called back to tell her that the teachers said they hadn't seen Sofia all day.
"Someone stole our baby," Ms. Osorio told him. "And if they didn't steal her then she should be in the car."
David Fornshell, the Warren County, Ohio, prosecutor who investigated Sofia's death, reviewed P&G's office surveillance footage of Ms. Osorio's phone call with her husband when she realized what had happened. "At that processing moment she stops, she starts walking and then it's the dead sprint to the car," Mr. Fornshell says.
The footage, along with phone records that showed Ms. Osorio checking Sofia's day-care app, contributed to Mr. Fornshell's decision not to charge Ms. Osorio with any crime. "Ohio law requires that she knew the child was in the vehicle," to be charged, he says. "There was absolutely no evidence that she realized that she left her child in the vehicle."
Mr. Fornshell faced criticism that Ms. Osorio got a pass because she is a professional woman working for a major corporation. "No, it's not a class issue," he says. "If she left the child at home so she could go to work for four hours, we'd be charging her," he says.
Mr. Aveiro says that when he arrived at the P&G parking lot that afternoon he immediately understood that a horrible accident had taken place. "Sofia was her first, second and third priority. It never even ran through my mind that Karen was at fault—she loved that girl so much, there was no question," he says.
About one week after the incident, Cincinnati therapist Jodie Edwards met with Ms. Osorio. Ms. Edwards had lost her 10-month-old daughter Jenna under similar circumstances nine years before Sofia's death.
"When I got to my car at the end of the day and saw my daughter, in my mind I said, 'Who put her there?' " Ms. Edwards says. "Then I started looking in the car to see if someone put my son in there as well—it took several moments for me to realize I had never dropped her off."
Ms. Edwards, who provides support to other parents across the U.S. whose children have died of vehicular heatstroke, cautioned Ms. Osorio about how she would be hearing over and over again that she "forgot" her baby. "It's not an accurate term for what happened," Ms. Edwards says.
"Both Karen and I and many other people in this situation believed that the drop-off [of their child] happened, and thought about our children all throughout the day—that goes against the very nature of the idea of being forgotten."
When Ms. Osorio replays the morning of Aug. 23 in her mind, she sees herself talking to another mother whom she saw most mornings in the day-care parking lot. But she struggles to see the rest of her drop-off ritual, which included walking with Sofia along a hallway inside the facility, pointing to each of the animal decals decorating the walls. "I'd say, 'Look at the ducks, quack, quack and look at the cows,' " Ms. Osorio says. "When I try to figure out if I did the routine that day, I realize I can't, because it didn't happen."
As offers of help poured in from co-workers, Ms. Osorio saw a path to take action. "People kept telling me, 'It's up to you to drive change,' " she says. "I realized that if I went back to work, I could start this, because I have the people who will be able to support me right there."
Three weeks after Sofia died, Ms. Osorio and her husband sent an email to some close P&G colleagues outlining their ideas and asking for help. The memo quickly circulated more widely through the company.
"We are in a lot of pain now, however, if we don't take action to help others, nearly 40 children will continue to die every year," they wrote. "We would like the number of deaths related to car heatstroke to be zero. They are 100% preventable."
Advocacy is one way to deal with traumatic loss, grief experts say. By helping other families avoid a similar experience, those grieving also help themselves cope.
P&G colleagues from marketing, research, technology, design, communications and product development responded to the email. They formed a team with Ms. Osorio and Mr. Aveiro, spending their lunch hour every week or so discussing ideas. They used the same approach as they did at the company, debating strategies to "drive awareness" and develop a "call to action," for targeting consumers. In this case, their target audience was anyone who drives a child.
Early on, the team decided their focus would be on encouraging a habit change, rather than pursuing legislation or technological devices. P&G had trained them to convince consumers they had problems they might not know they had. Today, P&G sells Febreze to capture household odors that a homeowner may not notice but a guest might. Crest proclaims that teeth should be white, not just cavity-free. The new challenge: convincing parents and other caretakers of a risk many didn't know or refused to believe existed.
The team knew they needed a slogan that was a call to action, recalling blockbuster campaigns from the company like "Choosy Mothers Choose Jif," or Bounty's "The Quicker Picker Upper." The safety measure of placing an essential item in the back seat has been around for years, the team discovered, but it was little-known in part because it lacked a catchy slogan. After some brainstorming the team selected "Bag in the Back" in October.
Past efforts by P&G's diaper brand, Pampers, offered a strategy road map. In 1999 Pampers began promoting "Back to Sleep," a slogan reminding people to lay babies to sleep on their back to help reduce the chance of a child dying from SIDS.
The group enlisted P&G's Pampers brand to include information about vehicular heatstroke and the "Bag in the Back" habit in its gift bags to new mothers at hospitals this fall.
Ms. Osorio also identified another problem to solve: "Why are children in schools accounted for but in day cares they aren't?" She made a spreadsheet of roughly 100,000 registered U.S. day-care centers and briefly considered calling each one to ask them to call parents when a child is unexpectedly absent. She started with Sofia's day care, Crème de la Crème. "The only person who really knew Sofia didn't show up was her day-care teacher," Ms. Osorio says.
Tony Riccardi, chief operating officer of Crème de la Crème Inc., a national child-care facility chain based in Greenwood Village, Colo., declined to comment on Ms. Osorio's efforts. He also declined to comment on whether Crème de la Crème centers have made any policy changes since Sofia's death.
Last fall, Ms. Osorio contacted LifeCubby, the app that Crème de la Crème used to share details of Sofia's days. Chief executive Sue Testaguzza agreed to add a prominent gold check mark over a child's profile picture when he or she has been checked into day care each day, offering an all-day confirmation to parents of their child's attendance. For daycare-center workers, LifeCubby now generates a daily "Who's Not Here Yet Today" report so they can call guardians of absent children more conveniently, Ms. Testaguzza says.
The P&G colleagues, all volunteers, now operate as the board of the nonprofit Sofia Foundation for Children's Safety.
Meantime, Ms. Osorio and Mr. Aveiro say they are trying to carry on. Ms. Osorio hasn't driven by the Crème de la Crème center since Sofia's death, and she uses a different parking lot at work. The couple has stayed in the same house, and Ms. Osorio still drives the same car. "Changing a house or a car won't bring Sofia back," she says.
Ms. Osorio and Mr. Aveiro now fill their evenings working on the Sofia Foundation. Their goal is to push down the average annual hot-car deaths to fewer than 37 children in the next few years. The foundation's efforts officially launched Wednesday, which would have been Sofia's second birthday.
Write to Ellen Byron at ellen.byron@wsj.com
Appeared in the May 3, 2018, print edition as 'From a Mother's Tragedy, a Call To Action TRAGEDY.'
Article: A Mother Whose Lapse Led to Child's Death Seeks to Prevent Further Hot-Car Casualties